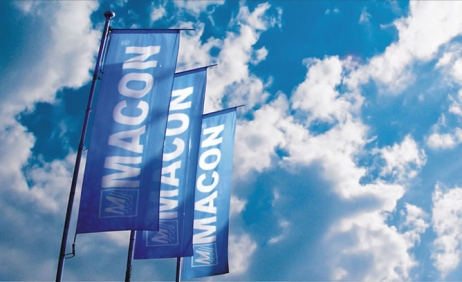 Xella has signed an agreement with two Polish private equity funds managed by Enterprise Investors (EI) to acquire the Macon Group. The Romanian building materials producer operates the Simcor Var lime plant as well as producing concrete and tile products. The transaction is subject to approval by the relevant competition authorities. The deal is expected to be completed in the first half of 2018. No value for the acquisition has been disclosed.
RTPR Allen & Overy has advised the private equity firm Enterprise Investors on the sale of Macon group to Xella Group, while law firm Popovici Nitu Stoica & Asociatii advised Xella in the transaction.
The RTPR Allen & Overy team of lawyers involved in this project was coordinated by Costin Tărăcilă (Managing Partner) with significant support from Andrei Mihul (Managing Associate) and further included lawyers from the Bucharest and London offices.
"With the acquisition of Macon, Xella becomes one of the market leaders in the Romanian building materials market and Romania's main manufacturer in autoclaved aerated concrete (AAC). Xella becomes a major player in lime and precast concrete," said Xella Group chief executive officer (CEO) Jochen Fabritius.
"We are happy and proud to announce this new transaction. Enterprise Investors are one of our oldest and closest clients and we worked together on many landmark deals. We worked close to Enterprise Investors along its investment in Macon: we assisted them on the acquisition of Macon in 2006, later on, in 2008, on the acquisition of Simcor Group, and now we advised them on the sale of Macon. We are honoured by the trust Enterprise Investors showed us every time and we would like to have the chance to advise them on their future projects", Costin Taracila declared.