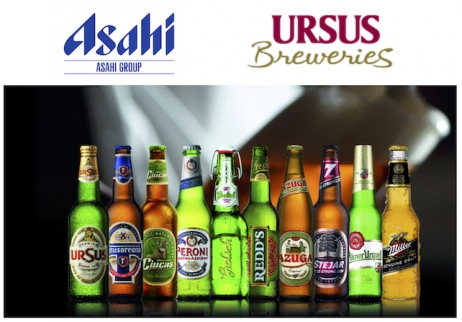 RTPR Allen & Overy has advised the Japanese group Asahi Group Holdings, Ltd. on the acquisition of Ursus Brewery, one of the largest beer producers in Romania. The transaction in which Asahi group purchased the SAB Miller beer producers in the region covers five markets – Romania, Poland, Czech Republic, Slovakia and Hungary – and is estimated to be the largest M&A transaction in Romania this year. The seller is Anheuser-Busch InBev SA/NV.
Allen & Overy is lead adviser to Asahi on the M&A, commercial, antitrust, banking, tax and employment aspects of the agreement with AB InBev. This is the biggest deal in Asahi's history. With respect to the legal implications at the local level, Adrian Cazan(Counsel), under Partner's Mihai Ristici supervision,coordinated a multidisciplinary team of 15 lawyers from the RTPR Allen & Overy office in Bucharest.
Suciu Popa was the local legal adviser for the seller, Ursus Brewery.