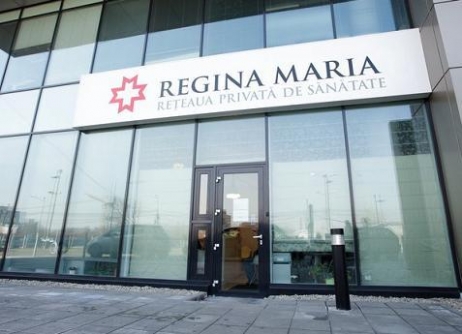 Source: Regina Maria
Private healthcare network Regina Maria has allocated a 5 million euro budget for expanding its operations in new locations across Romania this year, when it expects revenues to advance to 67 million euro from 55 million euro in 2014, according to Mediafax.
"This year we will expand our business into new cities. I can confirm that we have made the arrangements for establishing in Iasi a new integrated services center which will cover an area of 1,200 sqm and that requires investment of 1.4 million euro. It will be inaugurated in the second half of the year. We are also targeting additional openings," said Fady Chreih, Regina Maria's CEO, reads the newswire.
He added that their strategy is focused on organic growth, so no acquisition of smaller healthcare operators is foreseen.
While last year Regina Maria's net turnover increased by 19 percent, generating EBITDA of 8.3 million euro, in 2015, the private healthcare network projects an advance by 21 to 22 percent, to 67 million euro and EBITDA nearly 50 percent higher, according to Chreih.
The company controlled by investment fund Advent International (80 percent of the shares, the minority stake is held by its founder, Wargha Enayati) has a national network comprising 21 clinics, four hospitals, two maternity hospitals, three medical campuses, five imaging centers, seven laboratories, one stem cells bank and it also collaborates with over 140 partner clinics across the country.
Regina Maria is the second largest private healthcare operator in Romania, after Medlife, which continues to lead a market estimated at 800 million euro.