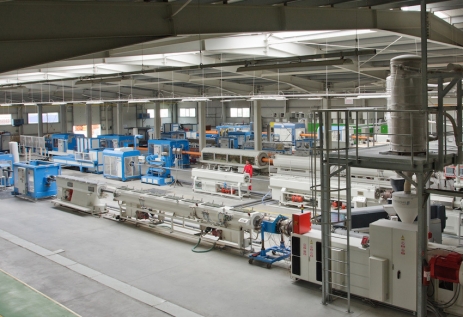 Source: www.teraplast.ro
Teraplast, one of the largest industrial groups with local capital, has concluded on 01.03.2017 a contract of purchasing a package of 50% of shares held by associates of Depaco SRL, the second player on the market of metal tiles through Wetterbest core brand.
The acquisition is a strategic one for Group Teraplast considering that TeraSteel subsidiary is the leader of galvanized steel structures, and new products that will be included in the portfolio will be complementary to the existing range.
The acquisition of the shares is subject to, inter alia, the approval of this transaction by the General Assembly of Shareholders Teraplast SA and obtaining approval from the Competition Council.
The acquisition value of shares 50% of the company Depaco SRL does not exceed the threshold of 10% of turnover related to the latest annual financial statements Teraplast SA and is paid both from own company sources and from financing from financial institutions.
Depaco was founded in 1999 and is the second largest producer of metal tile market in Romania. In 2016 the company had a turnover of 130 million RON, EBITDA of RON 15.76 million and a net profit of RON 11 million.
Teraplast group runs an annual turnover of over 400 million RON.