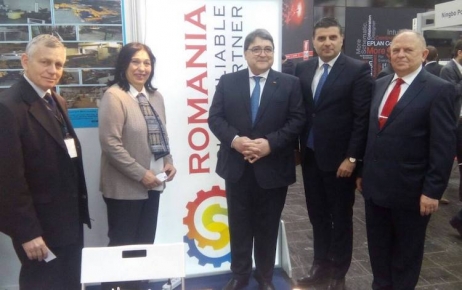 Volkswagen-Audi and Enercon are interested in starting businesses or developing partnerships in Romania, according to a press release of the Ministry for the Business Environment, trade and Entrepreneurship.
The relevant minister, Alexandru Petrescu, has paid a visit in Germany to the Romanian companies' stands at the Hannover Messe Fair - one of the events in the industrial technology area.
According to the release, the day has been also devoted to meetings with the German business environment, with discussions scheduled both with representatives of some companies already present with substantial investments on the Romanian market and wishing to expand the investment print (Schaeffler, Rittal GmbH), and with the board of some companies interested in starting businesses or developing partnerships in Romania (Volkswagen - Audi, Enercon GmnH).
"The German companies present in Romania are mainly engaged in production and R&D activities, their development strategies being convergent with the Government's reindustrialisation measures, emphasising the transition from the export of primary resources to the export of products with high added value," Minister Petrescu said.
In respect to the fair, the presence of the Romanian IT sector to this year's edition is a first, the minister says, and points to the importance and growth and internationalisation potential of the Romanian companies in the area.
Hannover Messe is an event hosting over 10 exhibitions covering various industry branches, such as automatisation, energy, IT solutions, or wind power supply. Romania is a traditional partner of the fair, this year participating some 37 Romanian companies, for 20 of which the Ministry for Business Environment, Trade and Entrepreneurship, in collaboration with the employers' associations in industry (FEPA-CM, APREL, ARIES), through the export promotion programme, ensured the participation.