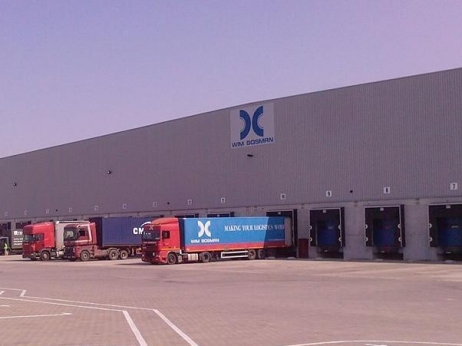 Source: Wim Bosman-Romania
Wim Bosman Romania, the domestic subsidiary of the global logistics service provider, intends to continue its investment programme in 2015, according to Emil Ion, Managing Director of the company.
"We aim to continue investments in 2015 so as to consolidate the over 10 million euro investments completed in the last 14 years," stated Ion during a transport and logistics conference.
He further explained that the investment budget for 2015 ranges from 1 to 1.2 million euro, funds which will be destined mainly to integrated logistics services and to renew the fleet.
Additionally, amongst Wim Bosman's investment targets this year is the expansion of the capacity of their warehousing facilities which will increase to 20,000 sqm after the completion of the last 5,000 sqm phase and the recruitment of young employees to train and integrate them in the company, as one of the main challenges faced by logistics and transport companies is to find specialized workforce.
Wim Bosman, a member of Mainfreight, a global supply chain logistics headquartered in the New Zealand, is a global third-party logistics and logistics service provider offering European transport and distribution, logistics and air and ocean freight solutions.
The company has branch offices in the Netherlands, Belgium, France, Germany, Poland, Russia, and Romania. In our country, Wim Bosman operates two logistics facilities, in Ploiesti and Cluj-Napoca.