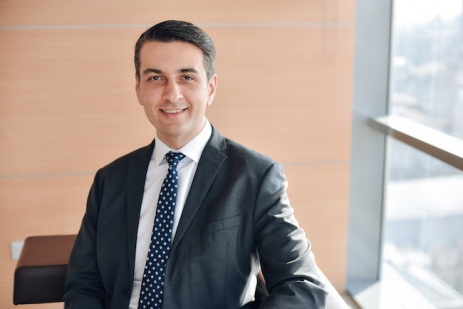 Source: Cosmin Anghel, Counsel Clifford Chance Badea
Clifford Chance Badea has advised Green Group in relation to a multijurisdictional financing of EUR 127 million, from a syndicate of banks including Banca Comercială Română S.A., ING Bank N.V., OTP Bank Romania S.A., Raiffeisen Bank S.A. and UniCredit Bank S.A.
Green Group, market leader in waste management, recycling and waste recovery, with operations in Romania and Central and Eastern Europe, will use these funds for refinancing, acquisitions and investments in "green" projects, so as to consolidate and expand its activity in the region.
The Clifford Chance Badea team including Cosmin Anghel, Counsel, Mădălina Mailat, Senior Associate, and Mihai Dolhescu, lawyer, provided advice throughout the whole project, on issues such as deal structuring, drafting, reviewing, negotiating and support in signing of related documents. The financing agreement involved 9 Green Group member companies in 4 jurisdictions.
"We are glad to have successfully completed a project where challenges inherent in such complex financing have overlapped with the truly exceptional economic and social context of the pandemic and the situation in Ukraine," says Cosmin Anghel. "With this transaction for Green Group, a key circular economy player in Central and Eastern Europe, we had the opportunity to once again stand by one of the clients with whom we have a long lasting relationship - Abris Capital Partners investment fund, whom we continue to advise in large and complex transactions such as the notification to the Competition Council of the Dentstore dental products distributor acquisition by Dentotal, the GTS acquisition, the EUR 66 million financing for Green Group, the successive acquisitions in the courier services industry and the sale of Urgent Cargus, as well as the acquisition of Green Group back in 2016."