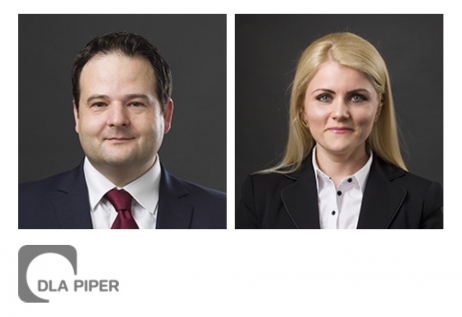 Source: Ioan Chiper and Georgiana Stan, DLA Piper
Law firm DLA Piper Romania has advised EBRD on a EUR 5 million working capital facility to the Romanian steel plant Donalam Calarasi, a market leader in the steel industry in Romania. Donalam is one of the major players in the rolled steel bars sector in Europe and part of the reputable Italian AFV Beltrame Group.
The two-year loan provided by EBRD will be used to finance Donalam's working capital needs and comes as a response of EBRD to the global health crisis caused by the COVID-19 pandemic. Donalam is a long term existing client of EBRD and the new financing provided to it will help the company fill any liquidity gaps that may be caused in the future due to the impact of the coronavirus pandemic.
EBRD Team included Paolo Fioretti, Associate Director, Senior Counsel and Mihaela Mihăilescu, Associate Director, Senior Banker, while Donalam's transactional team was coordinated by Iulian Claudiu Frunză, CFO. DLA Piper Romania's Finance, Projects & Restructuring team, led by Ioan Chiper (Head of practice) and Georgiana Stan (Senior Associate), assisted EBRD in relation to all Romanian aspects of the transaction.
Georgiana Stan, who coordinated the Romanian law segment of the transaction, said: "We are delighted to have worked with the EBRD team on this financing transaction, at a time when the global pandemic is mandating companies to act prudently. We are proud to have been entrusted by EBRD with this project which highlights our continuing focus and commitment to assist EBRD in its projects in Romania. The smooth and close cooperation with Paolo Fioretti and Mihaela Mihăilescu, our EBRD counterparts, has been a key ingredient to the success of this project."
Ioan Chiper also declared that: "After a similar financing project in 2013, DLA Piper is very pleased again with assisting EBRD in its continuous endeavors of actively supporting the Romanian economy, in general, and specifically the iron and steel industry in Calarasi, whose long history and rich tradition in steelmaking is proudly continued by Donalam AFV Group Beltrame. We are grateful for such opportunity and look forward to other future projects with EBRD."