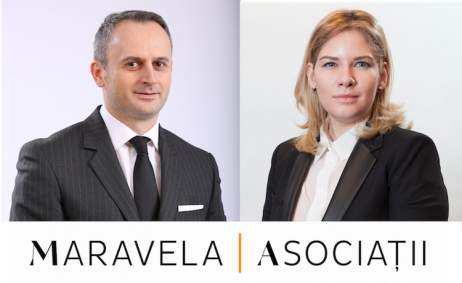 Source: www.maravela.ro
Maravela & Asociatii's insolvency & restructuring department has been recently acknowledged by the reputed London based international directory The Legal 500, which placed the firm's practice in the second tier, nationwide, in the Europe, Middle East & Africa 2016 guide.
Managing Partner Gelu Maravela has been designated by the renowned international American directory Best Lawyers, as Lawyer of the Year 2016-2017 in Romania, for his insolvency and restructuring activity.
Coordinated by Gelu Maravela, firm's founding partner, alongside Mirela Metea, partner, the practice comprises 10 insolvency & restructuring specialized lawyers. The co-managing partners of the insolvency & restructuring department were involved throughout their careers in major transactions, disputes or restructurings during insolvency proceedings.
The total estimated value of their recently completed files as well as of those ongoing, started from the beginning of the current year, exceeds 300 million euro.
by Mihaela Constantin