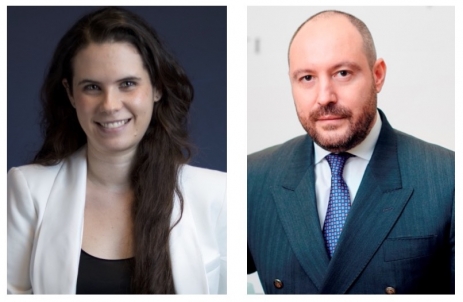 Source: Ella Rosenberg and Mihai Mareș
Mareș & Mareș announced its collaboration with the Tel Aviv-based Israeli-European Regulatory Consultancy firm, to cooperate in criminal cases in the fintech, cryptocurrency, artificial intelligence and cyber security industries. The collaboration aims to assisting and representing Romanian clients in EU and Israeli technology regulation, as well as Israeli clients who are involved in white collar crime files in Romania.
"We are seen as a Fintech, HLS, Maritime and Proptech EU Legal authority in the Middle East and we are delighted to bring to the table our wealth of experience. We hope to become the go to advisors for local and Israeli tech entrepreneurs when it comes to regulatory aspects and business crimes files in this field", declared Ella Rosenberg, Founder of the Israeli-European Regulatory Consultancy Firm.
"We have witnessed over the past years an increased volume of deals in the tech industry in Romania, which is also a good signal for the entire economy. In this context, all companies, whether start-ups or investors, welcome such a mix of expertise between market leaders in white collar crime and tech regulatory in Europe and the Middle East", addedMihai Mareș, Founder of Mareș & Mareș.