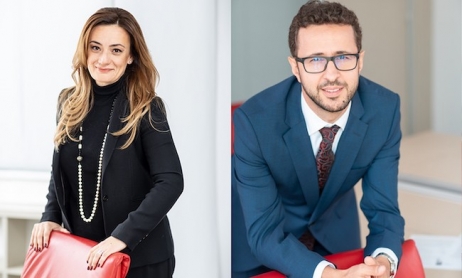 Source: Rusandra Sandu and Iulian Sorescu, Noerr
Noerr has assisted STADA Romania, the Romanian subsidiary of the STADA Arzneimittel AG group, throughout the implementation of a greenfield investment to be realised in Arieș Industrial Park in Turda, Cluj County, from the first discussions regarding the investment up to its financing through state aid from the Romanian government.
The €48.3 million investment aims at developing a newpharmaceutical production and packaging facility with a total area of approximately 30,000 sqm. It will initially include nine state-of-the-art technology lines for solid-dose products (capsules and tablets), with a capacity of 100 million packages per year and the possibility to expand the number of production lines to 12.
The finished products from the Turda facility (both prescription and over-the-counter pharmaceuticals) are intended to mainly serve the European markets in which STADA Group operates.
The investment is scheduled to be completed in October 2024. It will generate 375 new jobs and will receive state aid with a total value of around €21.5 million.
Noerr provided legal assistance throughout the entire greenfield investment covering all aspects, from corporate matters to due diligence investigations for land acquisition and negotiating the sale and purchase agreement. The team was coordinated by partners Rusandra Sandu (lawyer) and Iulian Sorescu (state aid expert) who exactly understood the client's needs and offered the best solution for successfully implementing and developing the project.
With a view to obtaining state aid financing, Noerr provided integrated financial, legal and tax assistance in structuring the investment project and preparing the documentation requested by the Ministry of Public Finance. This included handling the various steps in the investment implementation plan, business plan, financial projections, investment plan and other supporting documents, enabling STADA Romania to successfully obtain non-refundable financing.
"It has been a long and complex project and we are happy that this investment will be financed by the Romanian authorities through state aid, this contributing significantly to the decision of choosing Romania as investment location. We hope that this kind of investments will increase in Romania over the next few years in economic fields where the national competitive advantage is not so developed," said Iulian Sorescu, Noerr Partner.