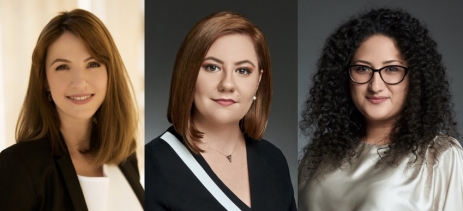 PeliPartners assisted Anchor Group with respect to the financing of its retail and office business in Romania for a EUR 80 million loan granted by Banca Transilvania.
PeliPartners's involvement included tailoring the LMA type facility agreement by aligning it with the business model of the client, assistance throughout the negotiation of the transaction documents and the closing process.
"We are happy that we chose to work with PeliPartners in this complex financing transaction, proving once again that PeliPartners is a reliable legal partner for our business. Their expertise with LMA credit facility documentation and real estate financing, combined with their professionalism and ability to work at a fast pace were essential for closing this landmark transaction," said Affan Yildirim, General Manager, Board Member of Anchor Grup and Board Member of Shopping MallDova.
"We are delighted for the opportunity to contribute to this transaction for our client, Anchor Group, which reconfirmed that the real estate industry continues to represent a strong focal point on the Romanian lending market. We were also delighted to join forces with our good friends from Banca Transilvania in making this transaction happen in a swift manner. This is yet another major real estate refinancing in our deal list which continues to confirm our leading position both in banking and in real estate," said Carmen Peli, Partner at PeliPartners.
The team was coordinated by Carmen Peli (Partner) and included Delia Lepădatu (Senior Associate), Delia Catrina (Associate) and Ciprian Neagu (Associate).