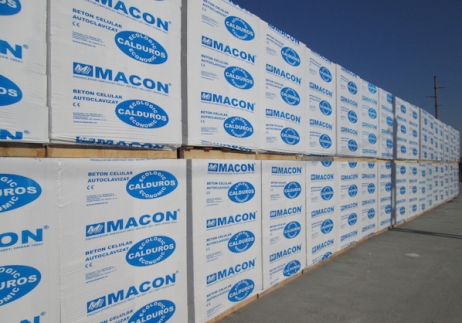 RTPR Allen & Overy has advised private equity firm Enterprise Investors on the completion of the sale of Macon group, one of the largest manufacturers of construction materials in Romania to Xella Group. The transaction was closed yesterday, while the sale purchase agreement was signed in December 2017.
The RTPR Allen & Overy team of lawyers involved in this project was coordinated by Costin Taracila (Managing Partner) with significant support from Andrei Mihul (Managing Associate) and further included lawyers from the Bucharest and London offices. A team of M&A advisors from PwC Romania coordinated by Radu Stoicoviciu, Cornelia Bumbacea and Dragos Atanasiu also assisted Enterprise Investors on the deal.
In Romania RTPR Allen & Overy assisted Enterprise Investors in relation to several transactions such as the sale of Profi supermarket chain to Mid Europa Partners, the largest deal ever completed by a private equity fund in Romania and the largest deal in the retail sector in the country's history, the acquisition of Noriel group, the exits from Smartree Romania and Siveco Romania, the acquisition of Macon and Simcor or the acquisition and subsequent sale of Artima.
Law firm Popovici Nitu Stoica & Asociatii advised Xella in the transaction.