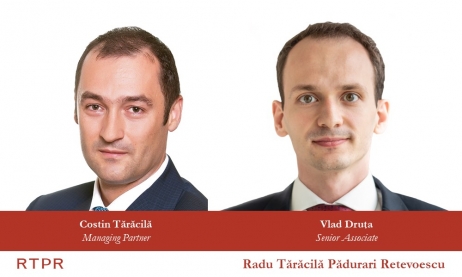 RTPR has assisted GreenGroup, a company in the portfolio of private equity fund Abris Capital Partners, in relation to the acquisition of UAB Ecso, a Lithuanian LDPE (Low Density Polyethylene) recycling company. GreenGroup is the circular economy leader in Central Europe, specialised in recyclable waste management, recycling and recovery of various types of waste.
The project team was made of Costin Taracila (Managing Partner), Vlad Druta (Senior Associate) and Miruna Tocileanu(Junior Associate), and further included Ana Maria Barbu (Senior Associate), Marina Fecheta-Giurgica (Managing Associate) and Filip Marinau (Junior Associate). RTPR acted as lead legal counsel, with TGS Baltics acting as legal advisor in connection with the due diligence phase and Lithuanian law-related advice.
With 15 signed M&A transactions assisted in 2022 till now after having advised on another 20 in 2021, RTPR is a market leader and the firm of choice for M&A deals for private equity houses, entrepreneurs but also corporates.