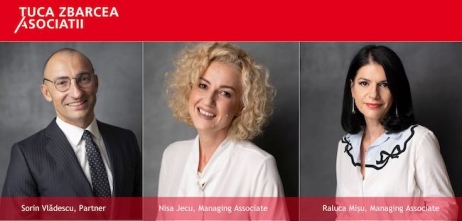 Electrica S.A. has recently informed shareholders and investors about the signing, as buyer, with Mr. Vlad-Mihai Ungureanu and Mr. Tudor-Nicolae Ungureanu, as sellers, of a shares sales and purchase agreement ("SPA") in one project company having as main object of activity the production of energy from renewable sources.
Green Energy Consultancy & Investments S.R.L. develops the photovoltaic project "Vulturu", with a designed installed capacity of 12 MWp DC (peak power at the panels level) and 9.75 MW AC (power authorised for delivery into the grid), located near Vulturu locality, Vrancea county.
The SPA concerns the acquisition of 100% of the shares of Green Energy Consultancy & Investments S.R.L., wholly owned by the sellers, for an estimated total price of EUR 600,000. The final price will be determined by adjusting the total estimated price depending on the production capacity, based on a contractually established calculation formula.
The SPA stipulates the acquisition in the next period following the signing of the sale and purchase agreement by Electrica of the company's shares and the payment of the corresponding price in two steps, structured according to the development stage of the project and the fulfillment of certain conditions precedent.
The transaction in question is in line with 2019-2023 Electrica Group strategy, which envisages the expansion in the value chain of electricity, especially in the power production from renewable energy sources.
Țuca Zbârcea & Asociații advised Electrica S.A., addressing the full range of legal issues relating to this transaction, including assistance in the negotiation and signing of the sales and purchase agreement for the acquisition of shares in Green Energy Consultancy & Investments S.R.L. The team was led by Partner Sorin Vlădescu, backed-up by Managing Associates Nisa Jecu and Raluca Mișu.