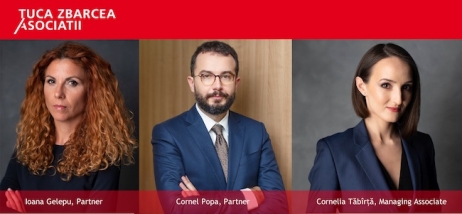 Țuca Zbârcea & Asociații successfully represented one of the leading European construction groups in an arbitration case under the Rules of Arbitration of the International Chamber of Commerce (ICC). The client sought to recover the damages incurred as a result of the termination, upon the beneficiary's default, of a works contract concluded under FIDIC Red Book forms of contract, in relation to a major Romanian project in transport infrastructure.
The dispute involved a variety of legal issues, such as the legal regime and framework applicable to the contract, the regime and the specifics of the limitation period in FIDIC contracts, but the greatest challenge was to obtain the revision of a Dispute Adjudication Board's (DAB) decision which denied the client's entitlement to virtually all claims sought in arbitration.
By the arbitral award issued in July 2020, the Arbitral Tribunal revised the DAB decision and ordered the beneficiary to pay the amount of approximately EUR 6.5 million.
Further, on 29 September 2021, the Bucharest Court of Appeal dismissed the setting aside proceedings commenced by the beneficiary, thus confirming the lawfulness of the arbitral award and also the principle whereby the Arbitral Tribunal is the only one having jurisdiction to decide the merits of the case.
In arbitration proceedings, the claimant has been represented by a team of litigation and arbitration lawyers, led by Cornel Popa (Partner) and Cornelia Tăbîrță (Managing Associate). The legal assistance and representation in the setting aside proceedings were headed by Ioana Gelepu, Partner within the firm's Litigation & Arbitration team.