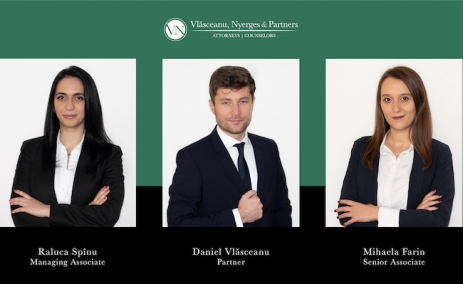 The project envisages a 60 MW DC capacity, it is to be developed by an experienced developer in Ovidiu, Constanta County on a surface of approx. 100 ha of non-productive land. The assistance provided by VNP entailed a (regular) due diligence exercise, the negotiation of a share purchase agreement backed up by a development agreement. Of particular relevance for the transaction were implications deriving from Law no 17/2014 procedure (i.e. regulating the preemption procedure over sale of extra-murros land), which is regularly relevant for projects of such size implying transfer of ownership.
"We take great pleasure in having supported Econergy in giving a green, sustainable use of such large non-productive land surfaces." said VNP's Managing Partner Daniel Vlasceanu.
VNP's Project team was coordinated by Daniel Vlasceanu and included Raluca Spinu (Managing Associate) and Mihaela Farin (Senior Associate).