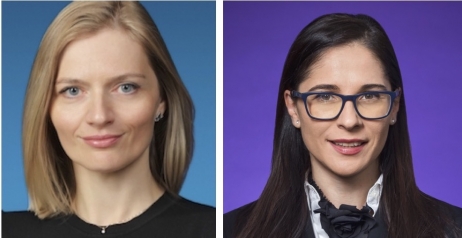 Source: Anca Jurcovan and Ileana Glodeanu, Wolf Theiss
The Competition Council approved the acquisition of Foodpanda RO SRL by Glovoappro SRL. This transaction is part of the multi-jurisdictional acquisition of EUR 170 million through which Glovoapp23, S.L., one of the most important global players in the delivery industry, takes over Delivery Hero operations in Romania, Croatia, Serbia, Bulgaria, Montenegro and Bosnia and Herzegovina.
In the process of authorizing the transaction by the Competition Council, the Wolf Theiss team involved in the project was coordinated by Anca Jurcovan, Partner Lawyer and coordinator of the competition practice, Maria Ionescu having an important role in the project team.
"The authorization of the Glovo Foodpanda transaction is a reference case, being the most complex analysis performed so far by the Romanian competition authority regarding the effects of an economic concentration operation between platforms. In line with the constant concern to streamline the analysis procedures concentrations, the Competition Council authorized the transaction in a very good time, taking into account the novelty of the case and / or the sector and the extensive market consultation exercise undertaken by the authority. " said Anca Jurcovan, Partner Lawyer and Coordinator of the Competition Practice at Wolf Theiss Bucharest.
Wolf Theiss, under the guidance of Ilena Glodeanu, Partner and Coordinator of the Corporate / M & A team in Romania, also provided multi-jurisdictional consultancy on mergers and acquisitions for Glovo takeovers in all 6 jurisdictions in Central and Eastern Europe, including Romania, for which a package of transactional documents was concluded separately, the acquisition being subject to the approval of the Competition Council.
Glovoappro SRL is the Romanian subsidiary of Glovo, whose main activity is the development and administration of the online food delivery service from restaurants to the consumer through the platform of the same name.
Foodpanda Ro SRL provides services for taking orders online and delivering food from restaurants through the Foodpanda online service. Delivery Hero Dmart SRL, was established in June 2020 and operates through "dark store" type stores, which represent nearby storage spaces intended exclusively for online sales, through the platform, of multi-category products, through the Foodpanda platform. Foodpanda Ro SRL and Delivery Hero Dmart SRL are part of a group of companies owned by Delivery Hero SE, Germany.