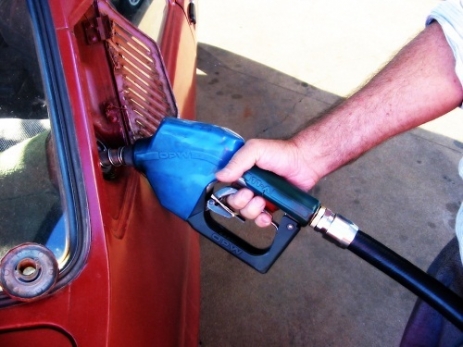 Starting April 1, the much-disputed 7 eurocents excise duty on fuel will be applied, generating increases by some 0.4 lei in the prices of gasoline and diesel fuel. Additionally, the gas price for households will rise by 2 percent, and by 5 percent, respectively for non-household consumers, while the excise duty on cigarettes will increment by approximately 3.2 percent. However, there is some good news, as from starting today the interconnection charges applied by telecom companies will be significantly reduced.
After a three-month delay, the Government eventually introduces the new tax on fuel, measure which will impact the prices of gasoline and diesel fuel, expected to increment by approximately 0.4 lei. This decision is attributed to the necessity of supporting the development of road infrastructure and the construction of highways and was continuously criticized by the Romanian President, Traian Basescu. He has several times emphasized its futility, pointing out that the highways projects can be run without counting on the 2.5 billion lei anticipated to be attracted to the state budget. On the other hand, Prime Minister Victor Ponta kept his initial position explaining that unless the tax is introduced at this point, there will be a deficit of 1.8 billion lei in the state budget by the end of the year. According to his statements, the money is needed to co-finance these projects which will be EU-financed only up to 75 percent, compared to 85 - 95 percent as currently.
However, the Government will make a compromise with respect to large hauliers that could pay only 3 eurocents, if they bought fuel from domestic gas stations, according to Ponta who met with the National Union of Hauliers: "They said: this is what happens, we could supply more from Hungary (...) Ok, then what to do? This is how it is done in six EU countries: you apply the 7 eurocents increase, but if we bring you the bill attesting that we have fairly, legally supplied from gas stations, reimburse part of this increase!"
An Emergency Ordinance in this regard was issued and it will be passed tomorrow, Ponta said, during a talk-show on Romania TV: "And on Wednesday we will adopt the legislative act (...) So, for everything – diesel fuel - purchased by carriers who hold transport license, they send us the related bills and from those 7 eurocents, 3 eurocents are paid by carriers and 4 eurocents are returned by the Government". As per the draft ordinance, under the new amendment will be hauliers that use vehicles of at least 7.5 tons, as well as passenger carriers with vehicles whose capacity exceeds 8 seats.
Gas for households will be more expensive, after a 2 percent increase in the current price, whilst non-household consumers will see a higher increase, by 5 percent from today on, in accordance with the gas price liberalization schedule.
"The gas price rises for some. Normally, the average growth rate for households would be 2 percent, but, depending on the distribution company, some of the Romanian people will actually see a reduction in the gas price after April 1", said Ponta, during the same talk-show.
As for the price of cigarettes, a related draft resolution establishes that the specific excise duty on cigarettes will increment by nearly 5.4 percent to 59.77 euro/1000 cigarettes. Hence, the total excise duty will come to 84.37 euro/1000 cigarettes compared to 81.78 euro/ 1000 cigarettes. These figures apply between April 1, 2014 and March 31, 2015 and they will be translated in increases ranging from some 0.3 lei to 0.5 lei in the cost of a pack of cigarettes.
From today on, ANCOM, the National Authority for Management and Regulation in Communications, sets for 46 telecom operators nationwide lower interconnection rates as follows: 0.96 eurocents/min (instead of 3.07 eurocents/min) for mobile calls and 0.14 eurocents/min (instead of 0.67 eurocents/min) for calls made from home phones.