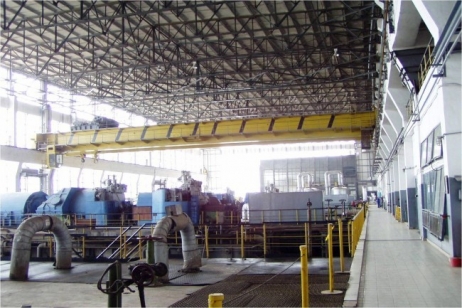 Earlier this week, the Department of Energy within the Ministry of Economy released a draft resolution through which the cogeneration tax paid by electricity exporters will be eliminated. By this initiative, the Government aims to encourage domestic producers to export electricity in an attempt to turn Romania into a major electricity supplier in Central and South-Eastern Europe regions. The draft resolution in question amends the Government Decision no. 1215/2009 that establishes the required criteria and conditions for implementing the support-scheme for high efficiency cogeneration, however, this year the new provisions will have no impact on final consumers, a press release informs.
Despite there is a month allocated to public debates on the changes proposed, they will be discussed today within the Government, Prime Minister Victor Ponta said on Monday, emphasizing the importance such measure will have in Romania's electricity export strategy – "Also on Wednesday, the Government will discuss on eliminating the cogeneration tax for exports, this way encouraging Romania's energy exports in regional market", he confirmed.
The amount of electricity produced in cogeneration plants Romania delivered abroad has significantly increased in 2013 over 2012 as exports tripled in the last quarter of the past year. ANRE's (Romania's Energy Regulatory Authority) data shows that there was a growth by 76 percent in the amount of electricity exported – 1959 GWh, compared to 1108 GWh in 2012. In the last four months of 2013, alone, exports amounted to 1066 GWh.
According to the Department of Energy, apart from targeting an efficient use of energy resources and supporting the large coal power producers, the draft has been prepared by taking into consideration the necessity of Romania's adherence to the interconnected markets from the Czech Republic, Slovakia and Hungary.
The cogeneration tax stimulates the production of energy in cogeneration plants, similar to the support-scheme for electricity generated from renewable sources and which includes green certificates. For the current year, the cogeneration tax is 0.01838 lei/KWh, lower than in 2013 when it was 0.0231 lei/KWh and ss the green certificates, it is included in the consumers' bills. Under current regulation, this tax is paid both by consumers and by electricity exporters. In order to benefit from this subvention granted between 2011 and 2023, a power station must have an installed capacity ranging from 1 MW to maximum 4000 MW and it must be classified as high-efficiency.