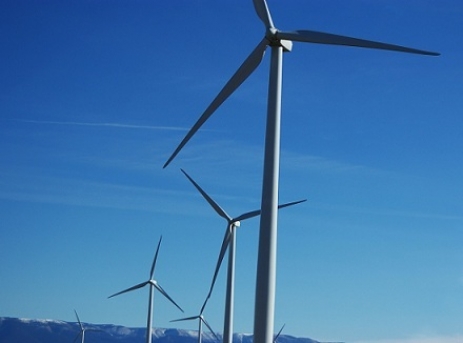 Following the latest disputes in the green energy sector caused by uncertainty and lack of predictability concerning regulations, situation also affecting large industrial companies, Traian Basescu has eventually promulgated the law that approves the Emergency Government Ordinance no. 57/2013 and which includes amendments to the Law no. 220/2008 establishing the support-scheme for renewable energy producers. The new law was published in the Official Gazette of Romania on March 14.
"In order to make things clear, I promulgated today the law approving the ordinance and I am looking forward to cheaper electricity prices", the President stated during a press conference.
Basescu maintained his position concerning the respective law, which he contested two times: once in January, when he sent it back to the Parliament for re-examination and the second time, last month, when he sent a notification to the Constitutional Court as his previous request was rejected by the two chambers. He further grounded his decisions by explaining that the amendments to the same law, applied in 2011, had been previously notified to the European Commission, prerequisite that the current Government failed to accomplish. Hence, Basescu stated that the Government should accept any liability for not fulfilling the necessary steps since there has been publicly assumed such possibility.
The law in question sustains the temporary reduction until 2017 and 2018, respectively of the quota of green certificates allocated to green energy producers (1 GC/MW for new small hydropower, 2 GCs/MW for solar plants – to be recovered as from April 1, 2017, as well as 1GC/MW for wind power plants – effective until December 31, 2017) as stipulated by the EOG, unlike it, establishing that under its provisions are only the producers authorized until December 31, 2013.
With this law effective, the green energy producers authorized starting 2014 are not affected any longer by both its provisions and those of the Government Decision which reduces the support-scheme for the renewable energy sector as follows: wind energy producers receive 1.5 GCs/MW instead of 2, energy produced in new small hydropower plants is supported by 2.3 GCs/MW, while in the PV sector the initial quota of GCs was halved, power producers receiving only 3 GCs/MW instead of 6.