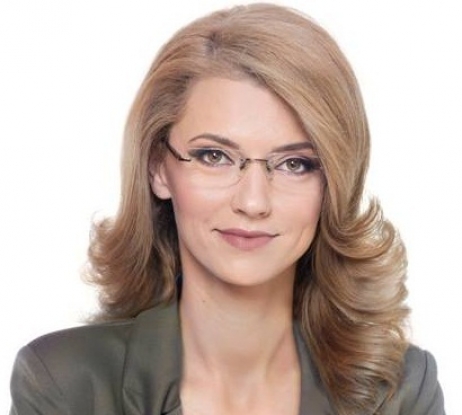 Alina Gorghiu has been elected as President of the old National Liberal Party announced the party's former leader, Klaus Iohannis.
Gorghiu will also act as co-leader of the newly-established entity PNL (comprising old PNL and PDL), alongside Vasile Blaga, after winning against her competitor, Ludovic Orban, with 48 votes to 27.
Iohannis, who will be invested as Romania's President on December 21, has congratulated her for the victory, stating that the vote confirmed the party's desire to reform and to modernize.
"The way the Political Bureau voted confirms PNL's desire to reform, to modernize, to be the party that serves as a model in terms of politics in Romania to be closer to the people, to meet the expectations of those who give their votes", commented Klaus Iohannis.
The future President has resigned from all the positions held within PNL for complying with requirements of his new role. Klaus Iohannis will take office on Sunday, December 21, 2014 when he will take oath before the Romanian Parliament, then he will attend the ceremony which will be held at the Victoria Palace marking the presidential transition.