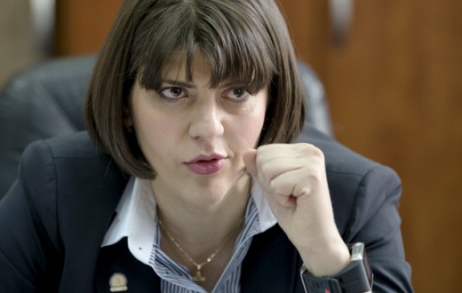 Chief Prosecutor of the National Anticorruption Directorate (DNA) Laura Codruta Kovesi stated on Monday, after the meeting with Justice Minister Tudorel Toader that she wasn't requested to resign and she is not intending to resign.
"I wasn't requested to resign, I don't intend to resign, I don't have any reason to resign, the DNA did its job. It was a discussion about which I don't want to share many details, you will find out after this stage is completed," Laura Codruta Kovesi stated upon exiting the Justice Ministry.
When asked if she acted correctly in respect to investigating the case regarding the OGU No.13, Kovesi responded: "I always acted correctly."
On Monday, the Justice Minister announced he will present on 29 March the conclusions of the assessment for the activity of Prosecutor General Augustin Lazar and the DNA head Laura Codruta Kovesi.
"I have made the assessments, the 14 days completed yesterday evening. I will extend the deadline with two days [...]. On Wednesday at after- noon, I will organize a press conference [...] and give you all the details," the Minister told the journalists.