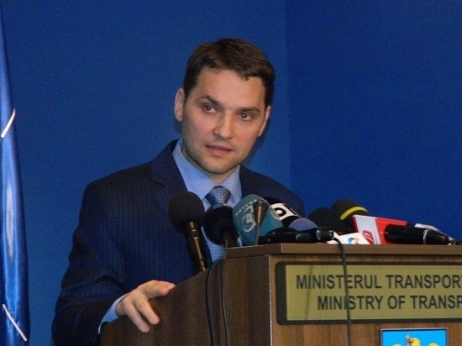 Dan Sova, currently Minister of Transportation, today announced his intention to resign in view of the coming presidential elections this fall. Hence, Sova will leave his position as minister after less than four months since his appointment.
"Following the rumors arose during the past few days, I want to formally announce my intention to withdraw from the leadership of the Ministry of Transportation and the Romanian Government, so as to be at the forefront of the battle for presidential elections in Romania", he said during a press conference, according to Agerpres.
Sova came at the helm of the Ministry of Transportation in early-March 2014, replacing Ramona Manescu in the reshuffled government invested after the dissolution of the former governing alliance, the Social-Liberal Union.
Also Vice President of PSD and member of the Senate since 2008, he previously held other two leading positions within the Ponta Government, acting as Minister of Relations with the Parliament and Minister Delegate for Infrastructure Projects.
His position is expected to be taken by Ioan Rus, former Minister of the Interior within 2000 and 2004. During the Nastase Government, Rus was also Deputy Prime Minister.