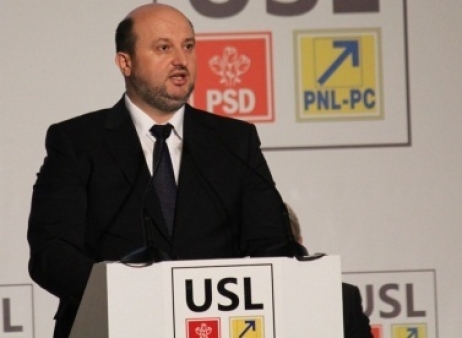 Crin Antonescu, Head of the Senate and President of the National-Liberal Party, yesterday announced the resignation of Daniel Chitoiu, Minister of Public Finance, during a press conference, attended by the latter as well.
Chitoiu has grounded his decision, by saying that he wishes to focus more on the internal activities of PNL, excluding any other reasons. Hence he will be appointed interim Secretary-General of the Party.
'As Mister President has said before, I have decided to be more actively involved in the activity of the National-Liberal Party, by provisory taking over the Secretary-General position within the party, given that we have two major electoral moments this year, European elections and presidential elections.(...) That is why I withdraw from the Government and from the positions of Deputy Prime Minister and Minister of Public Finance because working inside of the Government does not allow me to have this position of Secretary-General.(...) Therefore, as Mister President has said, there are no other reasons for my resignation from the Government.', Chitoiu explained.
Asked about who is going to replace Chitoiu, Antonescu denied the rumors arose yesterday about a possible nomination of Bogdan Olteanu, Deputy Governor of Romania's Central Bank, stating that discussions on the matter will be run today when the official nominations will also be revealed.