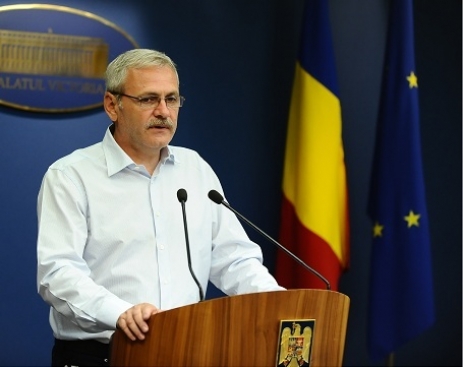 Deputy Prime Minister Liviu Dragnea announced following today's meeting with Huiman Yi, President of the Industrial and Commercial Bank of China (ICBC) that the bank will provide funds for the energy projects agreed last year by Prime Minister Victor Ponta and his Chinese counterpart. Hence, investment will be initially directed towards the Rovinari power station and the Cernavoda's nuclear reactors, units 3 and 4, said Dragnea, according to Agerpres.
"The Chinese party showed clear interest and the bank's decision to financially support investment projects. It is about the completion of Units 3 and 4 at Cernavoda and other projects in the energy sector", he said, quoted by the newswire, naming the hydroelectric power plant at Tarnita-Lapustesti among the projects to receive finance. He mentioned the wind energy and agriculture sectors as possible destinations of Chinese investment in Romania, too.
The Minister of Regional Development and Public Administration further explained that they expect to proceed with final negotiations on these projects which will attract funds exceeding 10 billion euro, anticipating that the Rovinari project will be initiated this fall, followed by the nuclear reactors at Cernavoda: "I believe that the first project that will start this fall, I hope, is the project at Rovinari and I believe that the second one will be that at Cernavoda",commented Dragnea, as per the same source.
At the end of last week, Constantin Nita, the Minister of Economy, estimated a close deadline for the Cernavoda project, as well, after a meeting with a delegation comprising representatives of the National Energy Commission and the China General Nuclear Power Group, among others, lead by Wu Xinxiong, the Chinese Minister of Energy. Talks concerned topics related to the projects in the energy industry investors from China are seeking to develop, Nita saying that negotiations on the construction of the nuclear reactors at Cernavoda power plant, are in advanced stage, foreseeing that they will be eventually carried out in the second half of the year.
Additionally, Liviu Dragnea said that the Chinese party is looking into the Romanian market while considering the opportunity to establish a domestic subsidiary. In this respect, Huiman Yi, President of the ICBC, stated that a delegation of specialists the bank is coming to Romania to check our investment market.
Also, he revealed that besides these energy projects, the Chinese delegates indicated the railway infrastructure and the high-speed train as being investment projects they intend to support.