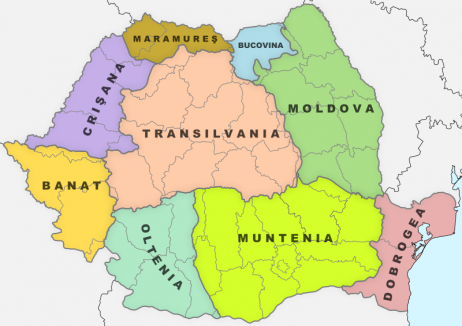 The final version of Romania's operational programme regional development, for which 8.25 billion euros are earmarked in the financial framework 2014-2020, will be submitted to the European Commission this month says Minister of Regional Development Liviu Dragnea. 'We have virtually closed negotiations with Directorate General Regio for operational programme regional development and the final version of the programme will be submitted to the European Commission today or tomorrow, no later than the weekend of May 9, 2005. 'The negotiations are complete,' Dragnea told at a news conference at the main offices of the Ministry of Regional Development and Public Administration reported by Agerpress.
He said 8.25 billion euros are earmarked for the programme in 2014-2020, up from 4.6 billion euros under the ongoing financial framework. 'There are 12 priority axes in the programme. New kinds of investment will be funded. One of the main novelties is the allocation of a huge amount for the urban areas — 4.8 billion euros versus 1.4 billion euros.
The decision was made after an analysis of the funding so far of the urban development projects in Romania. (...) We aim to make sure the 4.8 billion euros will make Romanian towns and cities look much better then today when the financial framework is over,' said Dragnea. He explained that qualifying under the new operational programme regional development will also be towns with less than 10,000 inhabitants. The minister mentioned among the activities qualifying for urban development funds mass transit, particularly eco-friendly means of transportation, bicycle tracks, rehabilitation of abandoned land, integrated actions for marginalised communities, rehabilitation of buildings for educational, cultural and leisure activities, of green spaces, including those around the blocks of flats. Also eligible will be measures regarding educational infrastructure, energy efficiency of public buildings, public lighting.
According to Dragnea, there are also 638 million euros available for healthcare infrastructure, 300 million euros of which will be for three regional hospitals, one each in Iasi, Craiova and Cluj. As far as tourism is concerned, 119 million euros are allocated for it, but access to the funds is restricted to public organisations and local public administrations to fund tourism infrastructure in resort areas, particularly health tourism, and the Danube Delta.