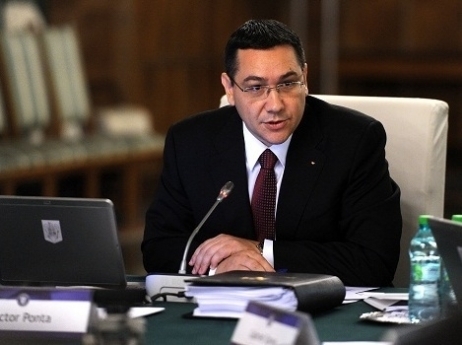 The Government and the representatives of the International Monetary Fund, and of the EU Commission have not reach an agreement in relation to the ongoing assessment mission, announced Prime Minister Victor Ponta.
The joint delegation of the two international institution asked the Romanian authorities to increase the gas price for households and CHPs from 53.5 lei/MWh to 62 lei/MWh as of April, 2015 and to launch a massive reorganization programme of Hunedoara and Oltenia Energy Companies.
Ponta explained that such measures are not sustainable as none of the consumers concerned can support gas price liberalization at this point, therefore talks on this matter will be resumed in April.
As regards the Hunedoara and Oltenia Energy Companies, the Government believes that the solution proposed by the foreign institutions will not save the industry, but will only diminish its importance.
"I hope to reach an agreement, but in the interest of Romania. We agree with efficiency measures, but we will not accept measures that will lead to the loss of this key sector for the national energy security and the social and economic development of Hunedoara and Gorj regions, as well as of the adjacent areas", said Victor Ponta during a press conference.
Under these circumstances, there will not be signed any letter of intent regarding this third assessment mission of the Stand-By Agreement (SBA) which will remain, however, in force.
In March 2014, the IMF's Board completed the first and second assessment of the 2-billion euro SBA concluded in September 2013, subsequent to an IMF Mission that came to Bucharest at the end of January 2014.