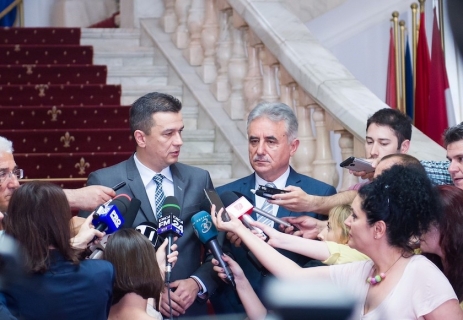 Source: www.gov.ro
Prime Minister Sorin Grindeanu stated that the Executive doesn't intend to abandon the idea of enforcing household taxation, but he mentioned that the timing and manner in which the system will be enforced will be decided on following an analysis that is underway at the Finance Ministry.
"It's an analysis that the finance minister and others have to put forth. It won't be abandoned in any case. Following this analysis, we will chose very well the moment, to know the pluses, the minuses, what we have to do from the moment in which we are to implement this system," Grindeanu stated after attending a working meeting with the finance minister and the National Agency for Fiscal Administration (ANAF) leadership.
In the same context, Finance Minister Viorel Stefan mentioned that household taxation being worked on, and that by mid-June a bill, not only on the household taxation, but a bill amending the entire Tax Code will be put forth.
According to Stefan, household taxation will be enforced in three stages, with the first one starting on 1 January 2018.