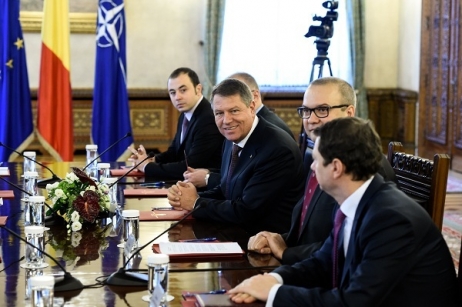 President Klaus Iohannis announced after the first talks with delegates of the parties represented in the Romanian Parliament that he received a positive response from their behalf to his initiative to conclude an agreement with the entire political spectrum with respect to national defense.
Explaining this proposal, the President stressed out that as NATO member state, Romania cannot expect external financial support for national security, but it should be our responsibility to secure the Romanian Army's necessary funds for training and modern equipment, especially in the current regional context.
"Today I invited the parliamentary parties to talks for proposing them, for the first time in 25 years after the Revolution, to conclude an agreement to be accepted by the entire political spectrum for the defense. I have obtained the necessary consensus for the defense budget to reach 2 percent of the GDP in 2017", said Klaus Iohannis in press statement.
The President also indicated that the 2 percent level should be thought of as a minimum to be maintained for at least ten years, from 2017 to 2027, thus ensuring predictability in the defense field.