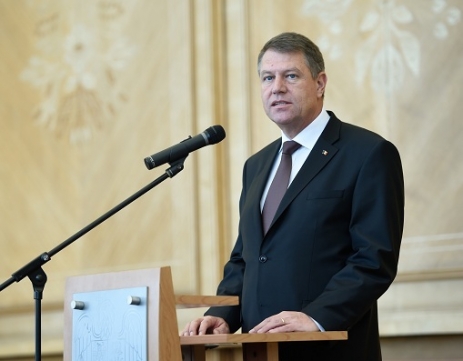 President Klaus Iohannis is paying a visit to Brussels between January 15 and 16, the first external visit since took office where will meet with representatives of EU and of Euro-Atlantic institutions.
"Through this visit I want to emphasize the importance our country attaches to strengthen its European profile as a Member State of the European Union and as NATO member.
I will meet with the President of the European Commission, Mr. Jean-Claude Junker, the President of the European Council, Mr. Donald Tusk, and with the Secretary General of NATO, Mr. Jens Stoltenberg", said the President before leaving Romania.

Iohannis stated that talks will address topics of high interest to Romani with respect to the relation with the EU institutions and NATO.
"A priority as president will be the consolidation of the European integration. I will convey this message clearly. We will discuss the steps that Romania needs to make to achieve this and to have a deeper involvement given our role as NATO member", he added.