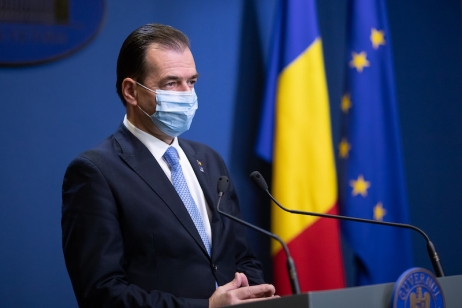 Source: Ludovic Orban
"I have decided to resign. The decision has a very precise objective. Once the citizens' decision has been expressed, negotiations for a new government must begin. Romania needs a responsible government that represents the will of Romanian citizens, and today's decision I want to make very clear: I do not cling to the position of prime minister, the negotiations that will follow must lead to a government formed by the center parties right, who really want to use the resources and opportunities to increase the quality of life ", said Ludovic Orban.
President Klaus Iohannis appointed the Minister of Defense, Nicolae Ciucă, interim prime minister, after Ludovic Orban resigned.
"The President of Romania, Mr. Klaus Iohannis, took note of the resignation of Mr. Ludovic Orban from the position of Prime Minister of Romania. In accordance with the provisions of art. 106 and of art. 107 para. (3) of the Constitution, the President of Romania appointed Mr. Nicolae-Ionel Ciucă as interim prime minister, in order to fulfill the attributions of the prime minister until the formation of the new Government ", according to a press release of the Presidential Administration.
Orban said he would coordinate negotiations leading to a center-right government and expressed his belief that the PNL would have the capacity to give the future prime minister and form the backbone of the future government.
Ludovic Orban added that he ends his term as prime minister after a year and a month "in which Romania faced an extremely difficult period, in which Romanians faced an unprecedented pandemic and economic crisis."