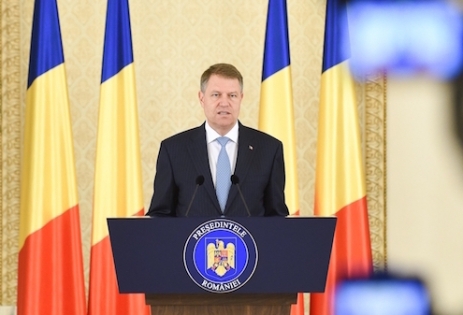 Source: www.presidency.ro
After 10 years from the adherence to the EU, Romania's country project follows the consultations on Brexit held at the Presidential Palace. According to President Klaus Iohannis, all the parties present at the consultations agreed on participating at the elaboration of the country project, in a work group near the Presidency: "We need a new country project, a project for Romania, a project for Romania's future in the European Union", he says, adding that "this group could function in optimal conditions even in electoral year".
The novelty that differentiates this project is that all the political leaders took responsibility for it. "Such a project could become functional only if it is adopted, approved and sustained consensually. Unfortunately, Romania has had several so-called projects, strategies that were not implemented, nor did they last because it was not a political consensus", Iohannis declares, concluding that "we will establish what is Romania's place, role, and level of ambition in the EU".
The discussions provoked by Brexit aim at "identifying the solutions to position Romania as well as possible" in the actual European context. The first round of discussions took place right after Brexit and before the European Council in Brussels.
The president will suggest the prime minister and the political leaders to establish a work group that evaluates the impact of UK's decision over Romania, to identify the measures in the context, and the opportunities for Romania. Also, Iohannis will inform the participants to the consultations on the conclusions of the European Council that took place in Brussels on 28-29 of June.
The participants to the discussions are president PSD, Liviu Dragnea, copresidents PNL Alina Gorghiu and Vasile Blaga, copresident ALDE Daniel Constantin, president UNPR Valeriu Steriu, Kelemen Hunor from UDMR and Varujan Pambuccian from the minorities. Co-president ALDE and president of the Senate Catalin Popescu Tariceanu announced that he is not going to be present, due to previous commitments.
by Mihaela Constantin