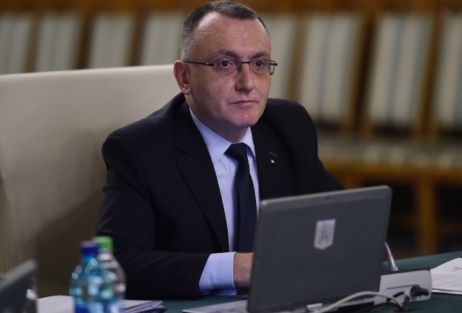 Source: www.gov.ro
The recent political crisis is one which has brought Romania to the attention of international media.
Starting with the death of young police officer, Bogdan Cosmin Gigina, who lost his life while leading the official convoy of then Minister of Interior, Gabriel Oprea, the people of Romania have been getting increasingly anxious with regard to the ruling political class of their country.
Then, on Friday, October 30th, tragedy struck a club in Romania's capital city of Bucharest when a fire broke out, leaving almost 200 people injured and around 27 dead. The number of deaths rose after the fire. Currently around 45 people have died and 35 out of the 100 which had been hospitalized are now fighting for their lives.
The scale of the tragedy and the underlying acts of corruption which apparently fuel such terrible dangers in the Romanian system have enraged the population and have sparked week long protests in the country's capital and other cities around Romania, as well as in several other countries where Romanian expats live.
The largest protest numbered around 70 000 people (1), and, even though the populace is still bringing its discontent to the streets, numbers are not as great as they were in the initial three days. However, apparently another demonstration is programmed for December 1st, Romania's national day.
During this time of turmoil, Victor Ponta, the person who occupied the function of Prime Minister when the disaster took place, resigned in order to honor citizens' demands for him to do so. As a result of his resignation, the entire Romanian Government was removed, including then Minister of Interior, Gabriel Oprea.
The interim Premier is now Sorin Cimpeanu.
Klaus Iohannis, the president of Romania, is currently consulting with the country's political parties so that they may find a solution to the issue of designating a new head of Government.
The tumultuousness of the situation has not yet subsided and it is not likely that it will any time soon, unless major changes occur in the way things are being handled.
Economical and political stability are at stake and it is therefore recommended that the country find a way to end this particular problematic period in its existence.
(1)http://www.digi24.ro/Stiri/Digi24/Actualitate/Stiri/Oamenii+ies+din+nou+in+strada+in+Bucuresti+si+in+alte+orase