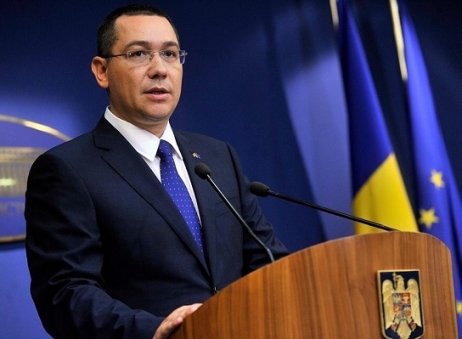 Winner of the first round of the 2014 presidential election, Victor Ponta, the candidate sustained by PSD, UNPR and PC, says that subsequent to his resignation as Prime Minister to possibly take the Cotroceni office in December, a new government will be appointed, reads Agerpres.
Ponta yesterday explained that the current ruling alliance comprising PSD, UNPR, PC and UDMR will also negotiate with PLR, the new liberal party founded by Calin Popescu-Tariceanu, and possibly with PPDD the structure of the future government.
"There will not be any cabinet reshuffle. A new government will be appointed when I will obviously have to resign as Prime Minister to begin the presidential term. Then, in December, the new prime minister, not me, along with his Cabinet will definitely go before the Parliament", said he, as per the newswire.
Asked about an eventual projection of the new governmental structure, PSD's leader stated that no such aspects had been discussed yet, but also pointed out that since most of the MPs are members of his party, most of the ministers of the new cabinet will come from PSD.
Without naming a possible candidate for the position he currently holds, Victor Ponta said that as president he will cooperate with the prime minister supported by the ruling alliance "either he will be a friend of his or not, or if they agree at all levels or not", mentions the quoted source.