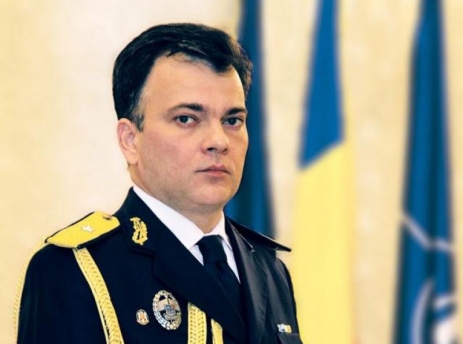 Brigadier General Razvan Ionescu is the new first deputy to head of the Romanian Intelligence Service (SRI) Eduard Hellvig. According to SRI, Ionescu will take over beginning 24 March. SRI specifies that Razvan Ionescu is 45 and has a more than two-decade long experience in the SRI's operative work. The new first deputy of SRI is a graduate of the Physics Faculty of the University of Bucharest. He followed Geopolitics and Geostrategy postgraduate courses with the Academy of Economic Studies (ASE), holds a NATO Senior Executive Master's degree from the National School of Political and Administrative Studies - SNSPA, and he has also graduated the courses of the seminar "Combating Mass Destruction Weapons and Terrorism" within the European Centre for Security Studies George C. Marshall in Germany.
"Throughout his career with SRI, Mr. Brigadier General Razvan Ionescu has had various positions, both within the central and territorial units, where he asserted himself with outstanding operational successes, in partnership with intelligence services of the Euro-Atlantic area, on matters regarding cross-border organised crime, the observance of the international laws on the armament systems' proliferation, the international financial flows, migration and terrorism. He was hired by the SRI as a Captain and graduated the initiation courses as a valedictorian," reads the source.
Razvan Ionescu was promoted to Brigadier General in the spring of 2016 and previously to being appointed first deputy of the SRI director, he headed a central unit for the combat of cross- border threats.
On 17 January, the SRI director Eduard Hellvig asked President Klaus Iohannis to place General Florian Coldea in reserve after the latter filed his resignation from the position of first deputy.