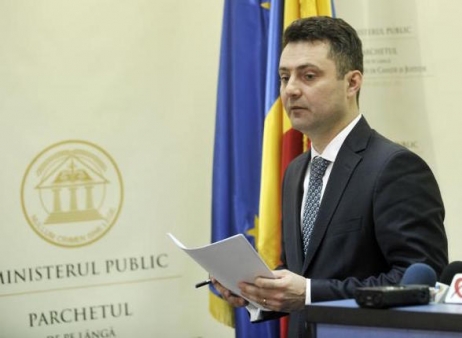 Tiberiu Nitu, Romania's General Prosecutor, gives up his mandate in wake of accusations regarding the abusive use of official convoys, after his name appears in the Oprea file. Nitu justifies his resignation as a gesture of "responsibility and honor", given that his name is "artificially associated with a situation that could have consequences towards the image of the institution" that he represents. However, he stated that he did not ask for, nor did he benefit from the advantages of official convoys, in the spirit they are enacted, but he was given a device for protection and escort.
One day after the public resignation, President Klaus Iohannis signs the decree for his relieve.
The matter of official convoys being abusively taken advantage of by some representatives of the public institutions was first brought into light when young police officer, Bogdan Gigina, lost his life when leading the official convoy of Gabriel Oprea, who was Minister of Interior at the time. The scandal lead to ulterior investigations concerning the convoys and public people, such as Tiberiu Nitu, were brought into spotlight by the local media.
by Mihaela Constantin