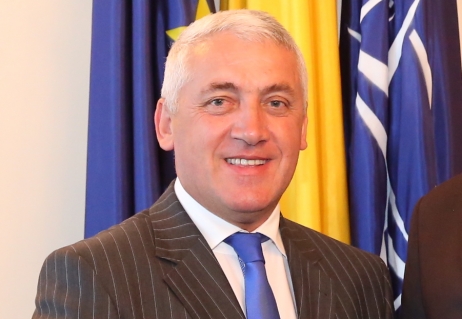 Source: www.mpn.ro
Adrian Ţuţuianu, Romanian Minister of Defense announced that he resigned from the position citing "bad communication" on the subject of paying sums related to soldiers' salaries.
Prime Minister Mihai Tudose accepted his resignation and President Klaus Iohannis signed the decree by which Deputy Prime Minister Marcel Ciolacu takes over as interim Minister of Defense.
Prime Minister Mihai Tudose stated that there are no problems with the salaries and that the Government is going to make a positive rectification of the budget.
The Ministry of Defense announced that it ordered disbursement of the amounts of net balances / salaries on 15 September, excluding individual contributions and tax, as no budgetary rectification has been made so far this year. At the same time, it was mentioned that between 21 and 25 September payments of the employer's and employee's and income tax contributions will be made.
The ministry also stated that "the payment of the sums representing the other rights related to personnel expenses (rents, food norms, etc.) will be made around the 25th of September following the budget rectification."