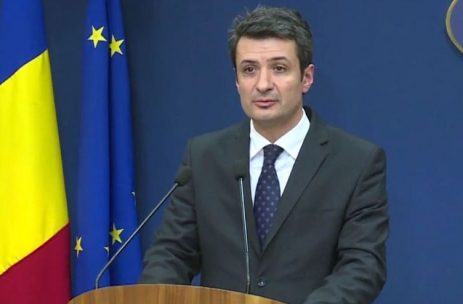 The recent scandal of disinfectants used in the Romanian hospitals was the last piece in a series of crisis that the ministry led by Patriciu Achimas-Cadariu had to manage, ending up with a resignation on the 9thof May.
On the 6thof May, President Klaus Iohannis was requesting from the Ministry of Health a more exact analysis, and a clearer emergency plan to address the issue of diluted disinfectant substances used in the hospitals and provided by a local company Hexy Pharma. Prime Minister Dacian Ciolos, on the other hand, was stating on Friday, May 5ththat he was not considering changing the minister, but finding actual solutions and preventing other problems that might occur.
Despite the investigation of diluted disinfectants and a control showing that in more than 50 hospitals in the country were discovered inconsistencies in the disinfectant substances used, Patriciu Achimaş Cadariu declared that people can feel safe in a Romanian hospital.
Earlier this year, the minister was in the middle of another scandal, related to infants diagnosed with hemolytic uremic syndrome.
Dacian Ciolos accepted his resignation and will take on the interim for this ministry.
by Mihaela Constantin