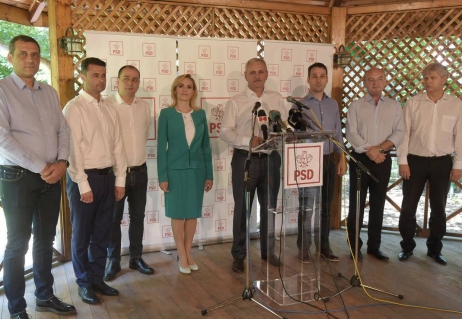 The Romanian political landscape is dominated by the socialists from PSD after centralizing 99% of the sections in the local elections that took place on June 5, 2016. The overall voting presence was 50.73%.
The Social Democratic Party obtained the most mandates for the City Halls with 1.669 mayors, meaning 52.38% of the total, the liberals PNL 1.079 mayors (33.86%), whereas the Hungarian party UDMR 195 mandates (6.12%), and ALDE 64 seats, that is 2% of the total.
Only 53 independent candidates have been elected. The Germans FDGR have 5 mandates, one of them in Sibiu.
In Bucharest, with a voting presence of 33.08%PSD candidate Gabriela Firea obtained 43.14% of the votes, whereas Nicusor Dan, from USB (Save Bucharest Union) occupied second place with 30.46%, and liberal Catalin Predoiu from PNL, 11.1%. All the 6 sectors were taken over by PSD, but in sector 1 the competition was tight. The candidate at sector 1, Clotilde Armande, contested the results, requesting the electoral bureau to recount the votes, but her request was denied.
County Councils – PSD obtained 37.7 %, PNL 30.90%, ALDE 6.16%, and UDMR 5.56%.
Basically, PSD had 2.780.664 votes, PNL 2.367.659 votes, ALDE 454.706, and UDMR 410.213. PMP, former president Basescu's party, had a total of 309.220, meaning 4.19%. Local Councils – PSD, 35,84% of the votes, PNL - 31,06%, ALDE - 6,33%, UDMR - 5,80%, and PMP - 3,89%.
by Mihaela Constantin