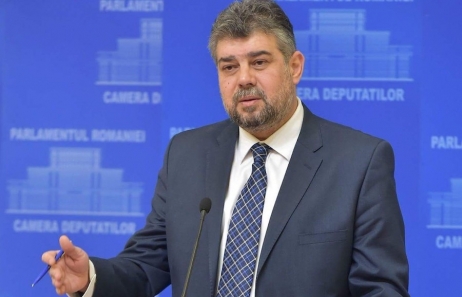 Source: Marcel Ciolacu, President of the Chamber of Deputies
The Chamber of Deputies vacated Liviu Dragnea's deputy seat on Wednesday, May 29, but also the post of President of the Chamber of Deputies after he was sentenced to 3 years and 6 months imprisonment in the fictive employment file from the Child Protection Teleorman.
Social Democrat Marcel Ciolacu was elected by the plenum of the Chamber of Deputies as president of this forum with 172 votes. The other candidates were Raluca Turcan, from the PNL, who won only 100 votes, and Kelemen Hunor, from UDMR, with only 20 votes.
Ion-Marcel Ciolacu graduated from the Faculty of Law of the Ecological University of Bucharest and attended the Masters Degree in Public Finance Management at the National School of Political and Administrative Studies. He is a member of the Social Democratic Party since 1990.