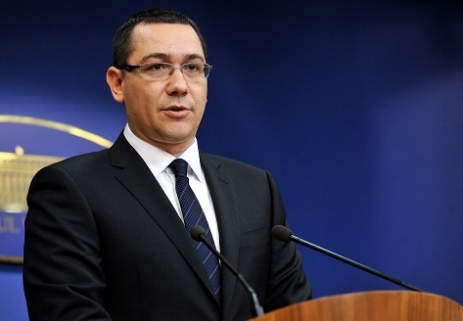 The Government will enforce all the measures undertook through the letter of intent and the economic memorandum concluded with the foreign financiers – the International Monetary Fund, the European Union and the World Bank, whether or not Traian Basescu will sign or not these documents, Prime Minister Victor Ponta announced, quoted by Agerpres.
'In any case, the mission ends with a letter of intent - there is not any aspect to disagree with. We still have to see whether the domestic legal procedure will complete, namely, whether the letter and the memorandum will be signed by the President. Yet, whether or not signed by the President, the Government's decision is very clear: to respect and implement all aspects agreed with our international partners.', Ponta said.
A major issue concerning the precautionary arrangement with the IMF and the EU was an additional 7 eurocents tax on fuel the Government undertook to introduce and disputed by Basescu, the latter refusing to sign the corresponding memorandum. Eventually, there was reached a provisory compromise by postponing the new excise duty on fuel until April, this year, however, the President maintained its initial position which was reaffirmed during his meeting with the IMF Mission which currently pays a visit at Bucharest.
Under these circumstances, Ponta stated earlier this week that there is not such option as renouncing to enforce that measure. He further explained that the only viable solution agreed by the IMF is another delay with three months, but only for the tax on diesel fuel.