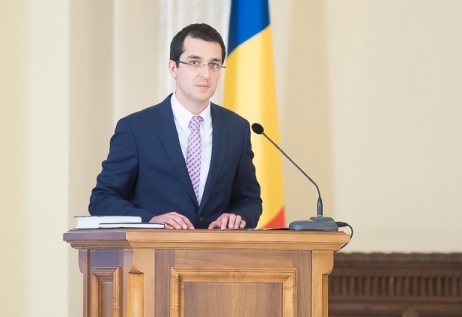 Vlad Voiculescu, head of office for the Minister of Public Finance Anca Dragu, is the new Minister of Health. On the 20th of May, Klaus Iohannis appointed him to take over the ministry, after PM Dacian Ciolos' nomination.
With a background of over 10 years in financial consultancy in Vienna, where he administrated international financing projects of health infrastructure, but also energy and transportation, he returned to Romania at the beginning of 2016.
The new minister founded in 2008 of the Cytostatic Network in Romania, a group of 400 volunteers from all around Europe that brought to Romania free cytostatics that lacked to the cancer patients. In 2013 he was elected vice president and treasurer for the European Cancer Patient Coalition (ECPC), the biggest European coalition that fights for the rights of cancer diagnosed patients, and he is one of the 8 members of the group for patients' rights of the European Society of Medical Oncology.
In 2014 he founded MagiCAMP, the first camp dedicated to oncology children patients in Romania based on donations and volunteering, and in 2015 he was the bridge of discussions for the team that handled moving the patients from Colectiv to hospitals in Austria and Germany.
According to Ciolos, he is expecting for Voiculescu to "handle things with total transparency and to continue the reforms that can be finished."
President Klaus Iohannis assured him of his total support in finding public policies that could improve the health system.
by Mihaela Constantin