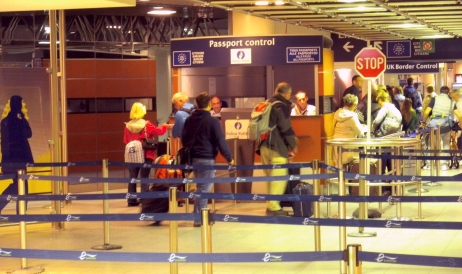 The European Parliament voted in favor of the EU Council's proposal to grant Romania and Bulgaria partial access to the Visa Information System (VIS) in the Schengen area, which means that the two states will be able to consult and verify the Schengen data, but without having the right to enter new information, modify or delete existing ones.
"Bulgaria and Romania have to join Schengen as soon as possible. Today's vote on access to the Visa Information System is a step forward in strengthening the control of the EU's external borders," said European Parliament President Antonio Tajani immediately after the vote, Mediafax reported.
The Visa Information System (VIS) allows Schengen States to exchange visa data, supporting the implementation of the EU common visa policy. The system has a central computer component and communications infrastructure linking this central unit to the national ones.
The final political decision on the possibility for Romania and Bulgaria to become part of the Schengen area and on stopping systematic controls at the borders with the neighboring EU countries must be taken unanimously by all members of the European Council.
As early as June 2011, the European Parliament adopted a legislative resolution according to which Bulgaria and Romania are ready to join the Schengen area, and the EU Council concluded that these two countries have met all the conditions of the Schengen legislation on air borders, land borders, police cooperation, data protection, Schengen information system, maritime borders and visas.
The Prime Minister Mihai Tudose said recently, at Varna, that he is convinced that within a year both Romania and Bulgaria will enter the Schengen Area.
According to Tudose, Romania and Bulgaria are "condemned to be together" in terms of joining the Schengen Area.
Regarding the entry into the Schengen area, Bulgaria and Romania are somehow "condemned" to be together and it is not a bad thing, Tudose pointed out.
He also said that through Bulgaria and Romania have immigrated to the European Union hundreds, maybe thousands, but now there are one million immigrants who have not reached the EU through Romania and Bulgaria.
"I do not know if Romania and Bulgaria have a border security problem, I would say on the contrary." Mihai Tudose said, according to Agerpres.