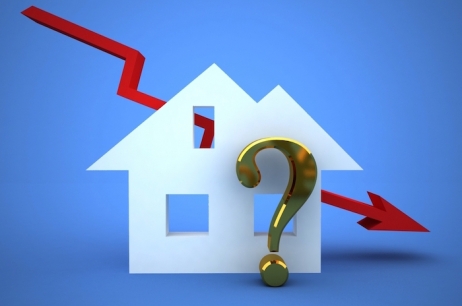 The final form of the giving in payment law that will extinguish obligations from mortgage loans regarding immovable properties was voted by 207 deputies. If President Klaus Iohannis would promulgate it, it will come to force in 15 days from that moment.
The first attempt of issuing this law (25 November, Chamber of Deputies) was stopped by President Klaus Iohannis, who sent it back to the Parliament for reexamination, on the 18th of December, explaining how "The law is welcomed, but the form adopted by the Parliament, instead of helping the ones with mortgage loans, risks to create new difficulties, even to the point when it is impossible to apply it. Unclear terminology, mismatch with current regulations, and creating inequity situations among the beneficiaries of the law, are just a few of the problems of the regulatory document. Thus, today I resent the law to the Parliament, for reexamining. It is the Legislator's attribution to define more rigorously the terms they use, so that confusions and haziness are avoided."
Also, against the initial form were the bankers, the European Commission, the European Central Bank, rating agencies, the Council of Foreign Investors, the Coalition for Development of Romania, as opposed to the members of the Parliament, consumer support organizations, and the majority of the ones that contracted loans in foreign currencies (especially CHF).
According to the final form of the law, this will apply to loans smaller than 250 000 EUR, it will produce effects retroactively also to those that had been forcedly executed or are currently in the process of being executed, and it will only apply to cases where the consumer has contracted the loan in order to purchase, build, expand, modernize, improve, rehabilitate, an immovable property with the destination of a home, or, whatever the purpose it has been contracted for, it is guaranteed with at least one immovable with the destination of a home.
The initiator of the law was Deputy Catalin Zamfir, with the help of lawyer prof. Gheorghe Piperea. Later on, another 139 deputies and senators signed the project as initiators.
by Mihaela Constantin