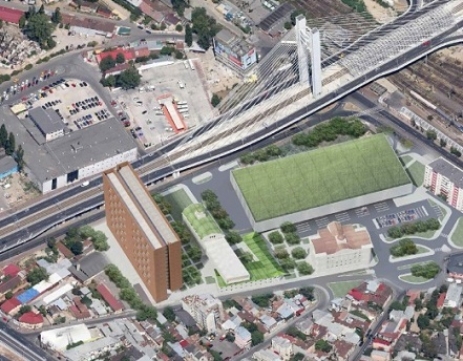 Element Development will develop a new real estate project on the site of the former Grivita brewery. The project valued at some 40 million euro also includes some of the old buildings in the area which will be conserved, according to a company release.
The site has been recently acquired by Kiseleff Development, company controlled by Ionut Dumitrescu, also Managing Director of Element Development, which will start demolition works and will clean the space where the new buildings will be established.
"The real estate complex consists of a Class A office project, a shopping center, a plaza, green spaces and three buildings (barley store, malt store and the administrative building) will be conserved and will preserve the original architecture. Inside these three buildings, there will be an entertainment area with cafes, terraces, restaurants and a brewery", is stated by the press release, yet, the effective starting date of the project has not been announced.
Element Development was founded in 2008 by Ionut Dumitrescu after Eurisko (a real estate agency he established in 1997) was taken over by CBRE, the world's largest commercial real estate company, in February, same year. Since then, Dumitrescu has focused on real estate development by acquiring sites, building and selling projects.