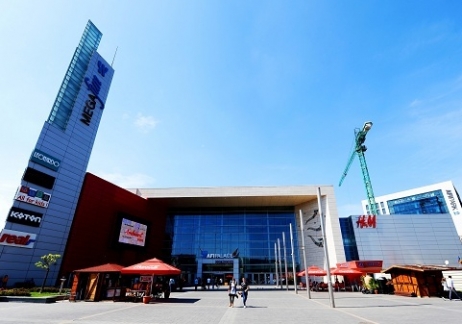 The real estate developer AFI Europe has signed a 220 million euro financing agreement with a banking consortium comprising of Deutsche Pfanbriefbank, Erste Group Bank and Raiffeisen Bank for refinancing AFI Palace Cotroceni, project valued in September 2013 at 375 million euro, according to the company. It is the year's largest real estate loan arrangement in Central Eastern Europe, as well as the largest such domestic transaction in the past few years.
"The proceedings have been quite challenging given the amount of the financing, the participation of three major banks and the fact that it was destined to a project in Romania. Yet, as it comes out, attracting large amounts of money in Romania is achievable provided there is a good project and an experienced developer", commented David Hay, CEO AFI Europe Romania, as per a press release.
On this transaction, AFI Europe was advised by Dentons law firm, while CMS Cameron McKenna acted as legal advisor for the banking consortium.
Completed and opened in November 2009, AFI Palace Cotroceni is Romania's largest shopping mall with a gross leasable area (GLA) of some 81,000 sqm and over 300 anchor tenants, including a hypermarket. In the first quarter of the year, the shopping mall which has an occupancy rate of over 98 percent recorded a net operating income of 7.3 million euro following an advance by 6.7 percent year-on-year. Hence, the real estate developer anticipates that the net operating income for the full year will exceed 29 million euro.
AFI Europe, part of AFI Group, is a leading real estate development and investment company with operations in several Central and Eastern European countries, such as Bulgaria, the Czech Republic, Germany, Hungary, Poland, Latvia, Serbia and Romania, focusing on the development of large-scale commercial and residential projects.
In Romania, AFI is one of the most dynamic investors in the real estate sector, its portfolio including, apart from AFI Palace Cotroceni, the newer shopping center, AFI Palace Ploiesti inaugurated in October 2013 and AFI Park, a business park located near the Bucharest-based shopping mall.
As previously announced, the next major targets AFI Europe has in the shopping malls sector concern the developing of AFI Palace Bucurestii Noi and AFI Palace Arad, both being part of the third generation strategy already implemented for the Bucharest and Ploiesti malls. Additionally, AFI Europe Romania will develop AFI Business Park Bucharest, a business park consisting of two A-class office buildings and an office tower, which will be located near the Romanian Parliament.