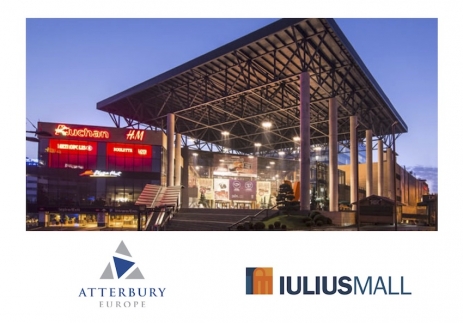 Investment fund Atterbury Europe acquired 50% of the shares of Iulius Group, one of the largest Romanian real estate developers focusing on shopping centers and office buildings.
The transaction between Atterbury Romania and Iulius Group will comprise the operation of Iulius Mall Iasi, Iulius Mall Cluj, Iulius Mall Suceava, Iulius Mall Timisoara, the mixed – use urban regeneration project Openville Timisoara, as well as future development of similar projects in Romania.
Atterbury Europe is a company incorporated in the Netherlands, focusing on shopping centre investments and retail development opportunities in Europe, particularly the fast-developing Central and Eastern region. One of Atterbury Europe's shareholders is the Atterbury Group, which has developed prime commercial, retail and residential property across South Africa and the rest of the African continent.
Founded in 1991, IULIUS is the only Romanian developer and operator of mixed use projects, with an operational portfolio that entails more than 260,000 sqm of retail space, and 106,000 sqm of office space.
The company has created the IULIUS MALL national network that includes four regional shopping malls (in Iaşi, Timişoara, Cluj-Napoca, Suceava) and the urban mixed use project Palas Iaşi. With an annual footfall of more than 66 million visitors, the company projects are market leaders on a regional level. In terms of the office segment, IULIUS is one of the largest developer and operator of office space, counting nine A-class buildings integrated in mixed use projects, built according to the LEED standards, under the United Business Center brand.
The Bucharest office of regional law firm Schoenherr, has provided legal assistance in the transaction through which IULIUS Group, the developer and operator of IULIUS network of shopping malls, partnered with Atterbury Europe. The Schoenherr team advising the deal included Markus Piuk (partner, M&A, Vienna) and Madalina Neagu (local partner, M&A, Bucharest).