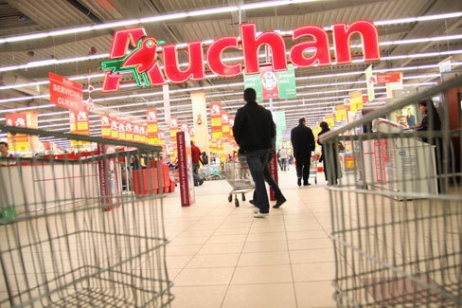 Source: www.auchan.ro
French retailer Auchan has reached an agreement for taking over 12 hypermarkets and shopping centers in Romania, in a real estate transaction coming to some 280 million euro, reads ZF. According to the financial daily, the retail units which are located in Bucharest, Timisoara, Satu Mare, Oradea, Baia Mare, Cluj, Pitesti, Ploiesti, Constanta and Galati have a total area of 200,000 sqm, generating revenues estimated at 400 – 500 million euro from the annual sales of the Auchan hypermarkets and the other tenants. Also, the rent revenues amount to approximately 30 million euro per year.
In September 2013, Auchan concluded the acquisition of Real hypermarkets chain, taking over 20 out of the 24 retail units held by Metro Group, a transaction initiated in late-2012.
As per the citied source, after paying in full the 280 million agreed, the French-based retailer will gradually reimburse the loans contracted from Piraeus Bank, Erste, and Volksbank for the development of the 12 units.

Auchan currently operates a retail chain comprising 31 hypermarkets, with over 10,000 employees serving annually some 70 million clients. Last year, the retailer's turnover exceeded 1 billion euro.