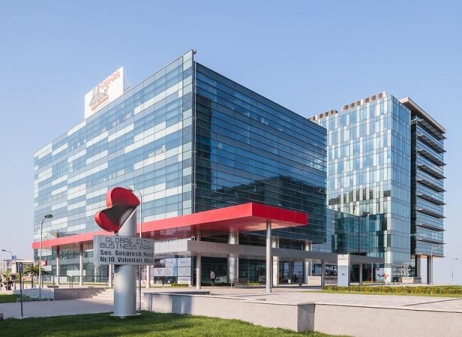 Source: www.globalcity.ro
Beer brewing company Bergenbier will move its headquarters to Global City Business Park where rented 1,200 sqm, hence the office building locate din northern Bucharest achieved an occupancy rate of 60 percent, up 10 percent versus early-2014.
"Starting this month, the employees of Bergenbier Romania will enjoy a new 1,200 square meter headquarters in Global City Business Park,"said Ivana Bozjak, Partner and Head of Real Estate at Global Finance, according to a press release.
Bergengier, part of Canadian company Molson Coors, joins companies such as Michelin, Coca-Cola HBC Romania, Total Soft, Telus, Euroins, Ford, or Honda Trading, as tenant of the Global City Business Park which, besides the office premises, provides a diversified offering of retail and services.
Developed by investment firm Global Finance, Global City Business Park has a 51.000 sqm gross leasable area of Class A offices spread over two buildings. At the beginning of this year, the business park obtained the LEED Gold certificate under the LEEDRating System for Existing Buildings: Operations and Maintenance programme, being acknowledged as "green" building.